Dead Beluga Whale Found Near Nikiski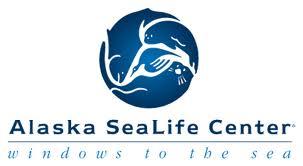 On Friday, October 5th a dead beluga whale was found in Cook Inlet and brought to shore near Nikiski where a necropsy was performed on the animal at a local beach.  Many of the results are still pending, but nonetheless it was a rare opportunity for the scientists and students involved to get a close look at this endangered marine mammal.  
     The beluga whale population in Cook Inlet, which is estimated to be about 300, is the only beluga whale population in Alaska on the National Marine Fisheries Service's endangered species list.  
     Dr. Carrie Goertz, staff veterinarian with the Alaska SeaLife Center in Seward, says that's why it is so important to learn as much as possible about the dead whale, despite the difficult logistics required to arrange the necropsy.  
     The dead beluga was found in Cook Inlet by the crew of a local fishing boat.  After contacting NMFS they brought it into Nikiski.  Dr. Kathy Burek, a pathologist and veterinarian from Eagle River, presided over the necropsy.  Debbie Tobin, Assistant Professor of Biology at Kenai Peninsula College Kachemak Bay Campus in Homer, worked with NMFS and the SeaLife Center to make arrangements.  
     "My students and I along with another member of the Marine Mammal Stranding Network met Dr. Burek at the Kenai Airport and drove up to Nikiski together," said Tobin.
     She says OSK Operations Manager Mike Peek was a big help by offering the use of heavy equipment.  A forklift was used to lift the whale from the boat onto a nearby beach.  Tobin says doing the necropsy was a unique learning experience for local students as well as those from out of state taking part in the college's Semester At Sea program.  
     "They had a once in a lifetime opportunity to do this necropsy on such a rare specimen," she said.
     She says the whale they necropsied was an adult male, about 14 feet long, in average body condition.  She notes its teeth were all very worn, with irregular, slanted surfaces.   They will eventually provide more specifics about the whale when, as a matter of course, the last four teeth are extracted from its lower jaw and sent to the NMFS lab in Anchorage to be analyzed.
     Tobin is excited about the prospect of reconstructing the beluga skeleton once the flesh has deteriorated.  Because of the whale's endangered status they'll need a special permit to do that work.  Tobin hopes the skeleton will eventually be put on display either at the college or at another educational venue in Homer.